You Only Get So Many Do-Overs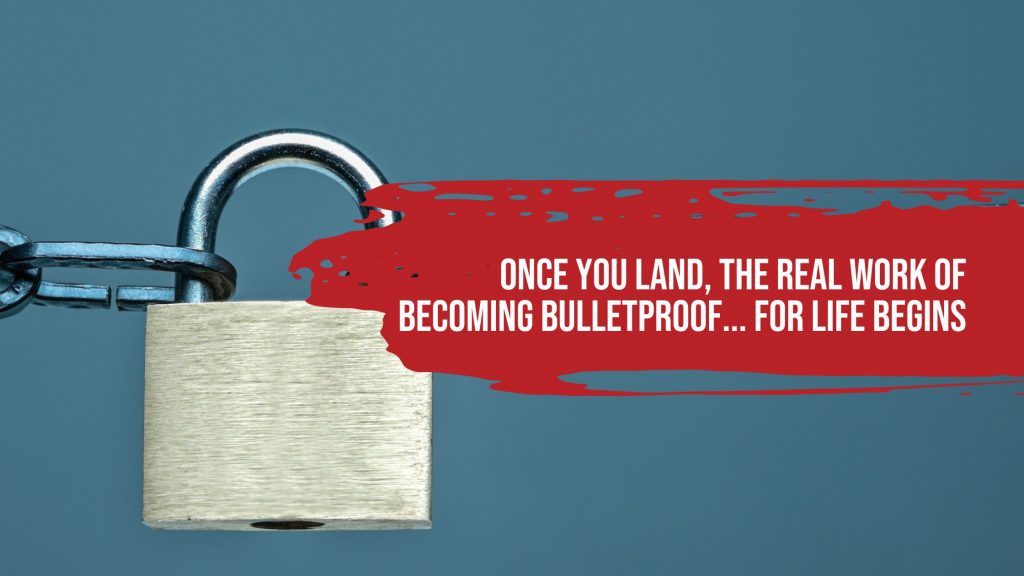 Don't let this happen to you.
Recently, I received a message from an executive who had attended my workshops while in-transition. After landing, they were back in-transition less than 3 years later.
Here's their message:
Once you land, the real work of becoming Bulletproof . . .for LIFE begins. The relationships you established during your search are vital to ensuring your future career is gap free, but only if you "cultivate" those relationships by staying in touch.
During your search, you probably broke out of your tight cocoon of connections and broadened your network. Most likely, you also reestablished connections with contacts that you had lost touch with over the years. You probably also deepened your relationship with new contacts.
If you neglect your original relationships after you land, you might get one "do-over" if you attempt to reactivate your network again after a period of neglect.
IMPORTANT: You will seldom get more than one "free pass" for only reaching out when you need something.
The best way to think about this is to realize that your network operates like your bank account. You can't make a withdrawal unless you have made a deposit. And, the more deposits you make, the deeper your banking relationships grow. That's because the more the bank trusts you, the more they are there for you when you need them.
So, making deposits by cultivating your network is vital, but OLD HABITS DIE HARD!
I can promise you that once you land, you will convince yourself that you just "don't have the time"—just like the executive I mentioned earlier. The truth is, you must make the time if you want to take control of your career destiny.
​In this blog post, I provided a cadence document with suggested guidelines for staying in touch (otherwise known as "cultivating").
Even just 1-hour per month—that's 15 minutes per week—of cultivation activity will make a difference and save you from countless hours of trying to reactivate and rebuild your network. The effort will also prevent the frustration and financial consequences of a career gap.
The time you invest will pay you back ten-fold once you have created a network that truly works. For a comprehensive look at networking, you can download Chapter 4 of my book here. And as I describe in Chapter 4, schedule the date you will follow up based on the outline I provided in my cadence document referenced above.
Next week, I will share tips on exactly how to stay in touch. For now, break your old habit and open up your calendar and schedule time for cultivation activity — because what gets scheduled gets done. And you can't be Bulletproof if you don't make time for building relationships.
​
​
---
Secure Your Financial Future and Do Fulfilling Work on Your Own Terms​
Have you read my book, Bulletproof Your Career?
What you will find in this book is practical information and specific action steps that you can take immediately to allow you to avoid the frustration and discouragement that is unfortunately common in today's hiring practices.