IMAGINE NEVER HAVING TO WORRY ABOUT YOUR CAREER AGAIN
WATCH to learn more about my proven 4-Step Bulletproof Your Career Methodology – a direct path to landing your next right role.
Then click below to get access to my Unlocking the Door to Executive Recruiters guide for more insider tips!
Download my step-by-step guide to getting found by the right executive recruiters!
(TIP:  Be sure to look at page 14 and use the exact words that I suggest.)
CAREER COACH, AUTHOR, TEDX SPEAKER, LINKEDIN EXPERT
It's my life's mission to make sure smart, savvy, successful corporate executives BULLETPROOF THEIR CAREERS...for Life.
After 18-years' experience as a retained executive recruiter, I switched sides, and you can benefit from the secrets I expose from behind the hiring curtain. Using my 4-phase Bulletproof Your Career Coaching system, I will give you a fair advantage against a rigged and frustrating hiring system.
My 4-phase system – Clarify, Eliminate, Prioritize, Accelerate – gives my clients a bulletproof mindset, a shortened search, and a lifetime of financial security and personal ownership of their career and destiny.
My TEDx talk was a wake-up call for corporate executives, urging them to stop living in complacency and denial, and to disrupt themselves before they are disrupted. My advice – "think and act like a gigger."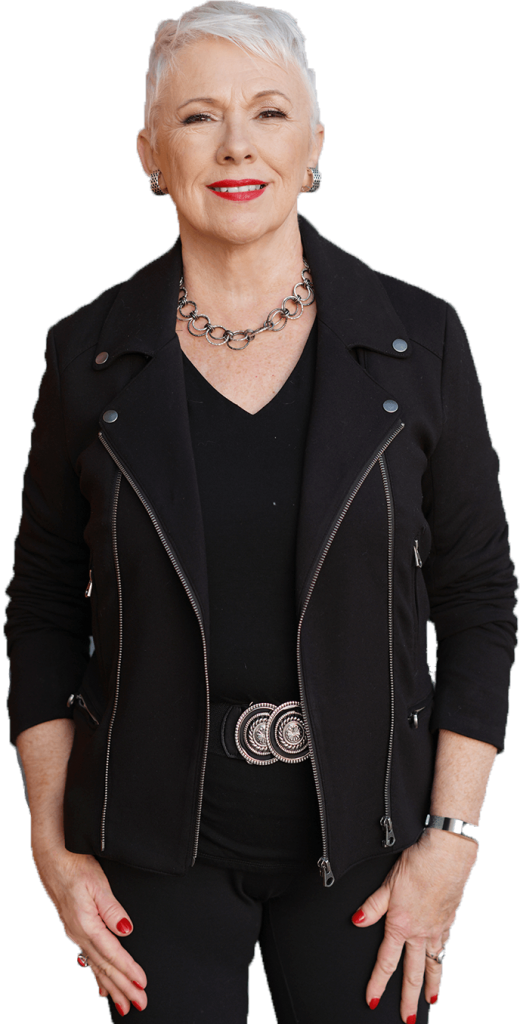 Because of my weekly virtual talks with Pat, I recently landed (as of 8/1) and am on the way to bigger and better things.  Pat was a tremendous influence getting me through the lock down.  I found her coaching so insightful and far better than anyone else in the market.
Brian K.
Pat provides the tools to build your capabilities to excel in the career environment. She packs a strong one-two punch that is equally applicable to wanting to protect their current roles as well as those in transition.
Doug D.
I'm excited to share that I have just accepted a new position! Thank you so much for all of your help and counsel. I will forever be indebted to you for helping me to get through one of the toughest seasons of my life.
Annisa H.
Bulletproof Your Career has gems of information for everyone at any career stage, whether in transition or happy in your current position. It's a "Must Read" for today's career environment. Pat's advice is straightforward, concise and invaluable!"
Sandi G.
If you don't know Pat, you should. She is 'must know,' 'must follow.' Her TED talk changed the way I manage my career. Please listen to her. It's the best 14-minutes you'll have!

Anna M.
I'm blessed to have met Pat. She helped me create a digital brand to tell my unique story of 20 years of success as an IT executive. Using her methodical process, I became skilled at my search and interview process. Then I landed. Pat's authenticity comes through in her tireless desire to see others succeed and she is a guru of optimism that WILL change your 'mindset'.
Tony T.
Has this happened to you…or to someone you know?
The announcement has just been made – and the reorganization doesn't include you. Your job has been eliminated. You feel totally blindsided. Or you've already been looking for a job for months with no luck and are getting discouraged and on the verge of financial crisis.
Sadly, this is a very familiar story.
But there is an alternative, whether you're currently employed or in transition, my expert guidance and direction takes you not only from lost to landed, but also bulletproofs and puts you in control of your career for life.
Schedule a free 15-minute laser strategy session with me to learn more about how you can take control of your career destiny with my one-to-one coaching or through my signature From Onboard to Bulletproof program.
Get More Bulletproof Resources
Get all the latest insights and methodology on how to stay Bulletproof throughout your career journey.
READ NOW
Be the first to know when a new article, resource or episode is released!
Get the inside secrets, top advice and strategic tips you need to take charge of your career, never be blindsided again, and always be ahead of any career disruption.
Because, the new normal for executive careers is not normal at all.