You Are in Control of Your Career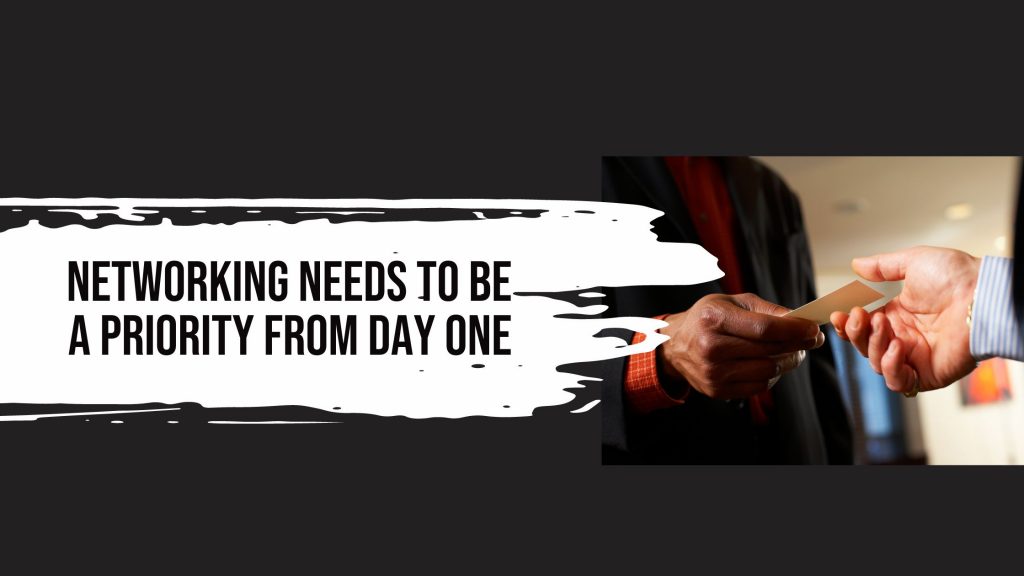 You can't control the disruptions, reorganizations and other changes that happen to your company and impact you, but you can control what you prioritize.
Wherever you are in your career, I can guarantee you that you would be further along if you had made your networking a priority from DAY ONE! Creating an active and strategic network that works for you.
Through luck, you may benefit from your network once in a while—but if you do it intentionally, you will exponentially increase the probability that you will always have a network that works. With that kind of a network, your career will truly be Bulletproof… for LIFE!
In my last newsletter (you can find that here), I encouraged you to consistently cultivate your network by scheduling time each month to stay in touch, not just when you are in an active job search—but after you land as well. I am hoping you have made that regular appointment with yourself because that is a sign that this time, you are committed to putting your destiny in your own hands.
​
But how do you stay in touch without being a pest? The answer is fairly simple—by focusing on adding value to your network. You should only be making meaningful deposits. Here are just a few ideas to get you started:
​
What projects are they working on? Do a quick Google search and send them an article or a resource on the topic. A good resource to find relevant articles quickly is www.smartbrief.com. You can sign up for email alerts based on industries and topics. You will then receive regular emails pointing you to great articles from reliable resources that you can share in your outreach.
​
How can you elevate their reading list? Your email may include a book recommendation or a review of a book that is in line with their preferences.
​
Who do they work for? Send them an article about a competitor with a simple note, "You probably already saw this, but just in case, I wanted to be sure you saw what XYZ company is up to."
​
What professional development are they working on? Did they say they were thinking about learning more about AI? Are they involved in any coaching or development programs? Send them an article about a course or conference on the topics that would interest them.
​
Would one of your contacts be a good connection for them? Take a moment and send a mutual intro email with a note about why you thought they should know each other.
For example:
"I am reaching out to connect you with Mike. Mike has recently obtained his PMP certification, and I know you mentioned you were thinking of doing that as well. I thought he might be able to provide some insights for you. Mike, as you can see, you and John have a shared interest in furthering your skills in project management, but in addition, you share an industry in common, and I suspect that you will discover many ways to help each other. I hope this proves to be a mutually beneficial connection."
Simply focus on what is important to them. Stay in touch by being more interested than interesting. In the words of Dale Carnegie, author of the classic How to Win Friends and Influence People, "to be interesting, be interested."
When you fundamentally change your relationship to your career and start focusing on activities like curating and cultivating your network, you will be in charge of your destiny and will secure your financial future… for LIFE.
You made a strong commitment to keep your future career fate in your hands.
You're not going to let another involuntary career gap happen again.
But… have you done anything about it? If not, we should talk.
Because once you land, that's when the real work begins. The real work to Bulletproof Your Career… For Life.
Together, we will help you put yourself in control and ensure you never again find yourself in a career gap.