A Minute to Think—Podcast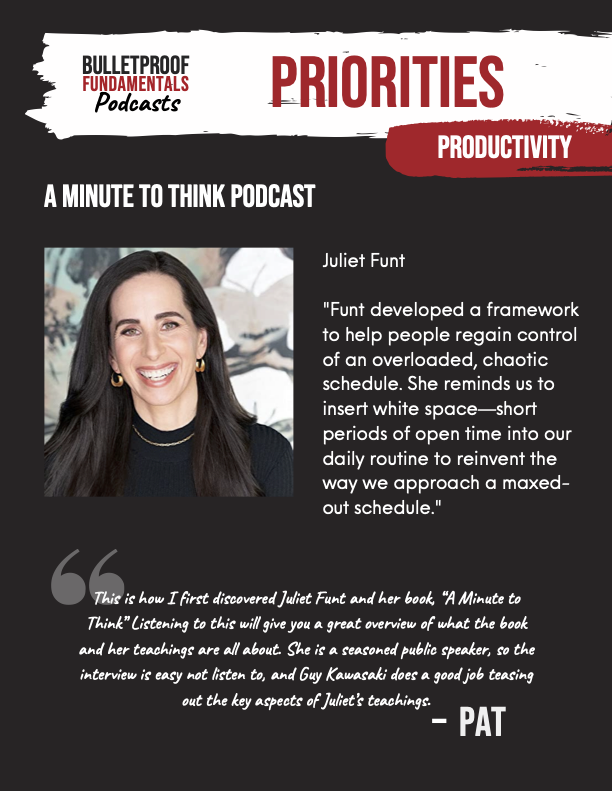 Podcast Title:
A Minute to Think: Reclaim Creativity, Conquer Busyness, and Do Your Best Work
Publisher:
Juliet Funt
Categories
Tags
A Minute to Think

Juliet Funt

Priorities

Productivity

Podcast
Description
In this episode, she explains the power of white space to improve your life. White space is the precious time in your day when nothing is scheduled and there is whitespace on your calendar.
This is the time when you can reflect, cogitate, and innovate. What a concept! She has provided the ultimate intellectual reason to go surfing.
There are places in this interview where the sound is a little hollow. I considered asking her to re-do the interview, but then I thought that this would decrease the amount of white space in her life.
Which is exactly contrary to the point of the interview.
BTW, her father created Candid Camera, a hidden camera TV series featuring playing practical jokes on unsuspecting people. Our interview starts there.