QUIET by Susan Cain—Bulletproof Fundamental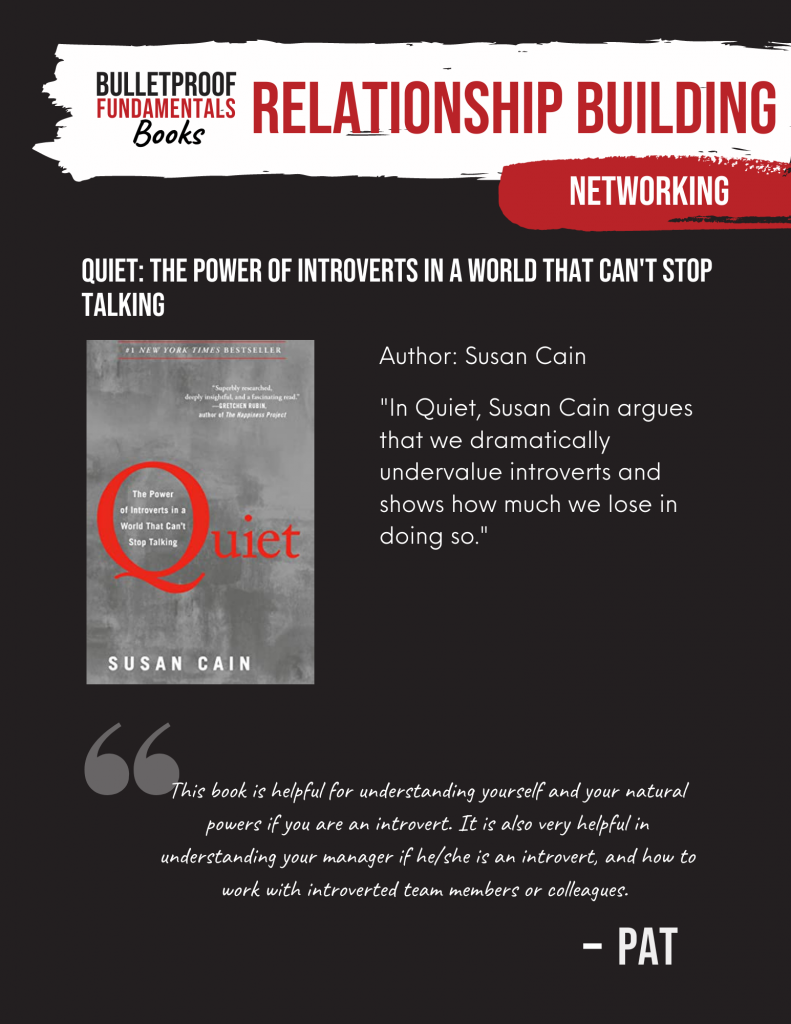 Book Title:
QUIET: The Power of Introverts In a World that Can't Stop Talking
Author:
Susan Cain
Categories
Networking

Building Relationships
Tags
Quiet

Susan Cain

Networking

Relationship Building

Book
Description
In Quiet, Susan Cain argues that we dramatically undervalue introverts and shows how much we lose in doing so. She also introduces us to successful introverts—from a witty, high-octane public speaker who recharges in solitude after his talks, to a record-breaking salesman who quietly taps into the power of questions. Passionately argued, impeccably researched, and filled with indelible stories of real people, Quiet has the power to permanently change how we see introverts and, equally important, how they see themselves.