4 Tips for Surviving in the Gig Economy in 2022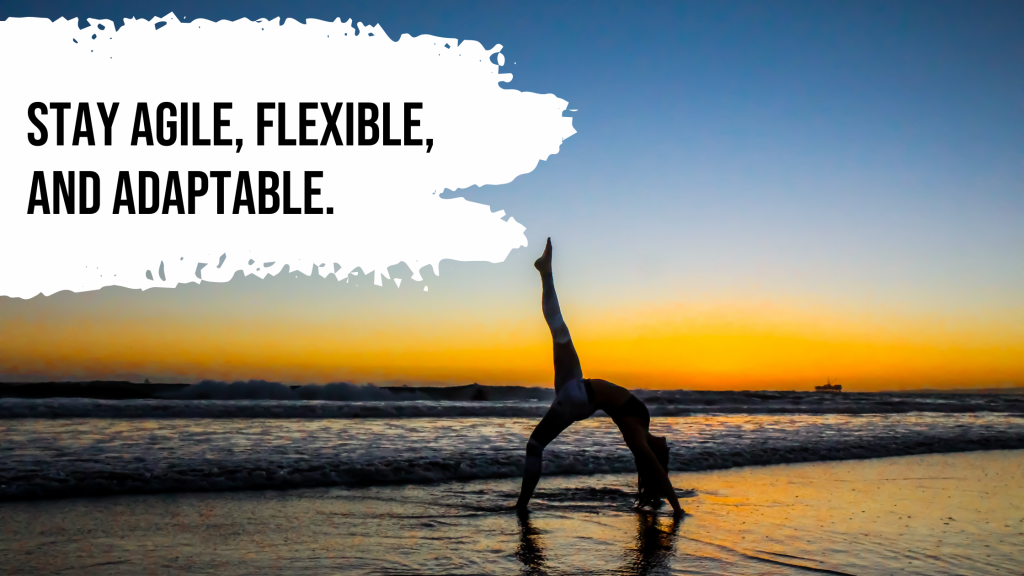 We're well into the end-of-year hustle and bustle. Don't get lost. Take time to focus on your goals as you wrap up 2021 and say hello to 2022.
Like I said in my Ted talk, you need to think and act like a gigger. Now and in the future, more than ever before.
4 Tips for Surviving in the Gig Economy in 2022
Be Highly Adaptable
Adaptation is a key to survival in the Gig Economy. As life's events speed up and stop, you have to go with the flow. Remaining nimble and being able to roll with changes is a notable quality for any individual. Our biggest vulnerability is a reluctance to change.
Be Open to New Opportunities
Be open to a wide variety of "gigs." You can look for new opportunities inside your current company-where is their growth-where is the company investing? And when a recruiter calls-just be willing to listen-it costs you nothing and it could open the door to the future you had hoped for when you landed the last time. Keep your head up and your mind on the future, no matter where you are at right now.
Build a Financial Safety Net
Having a financial safety net to access without penalty is a luxury that not everyone can afford. Literally. It's time to disrupt yourself and start building a financial foundation that you can rely on.
Curate and Cultivate a Broad Community
Constantly build your network. Fly outside of your cocoon of connections, and seek out contacts in target companies and industries and connect to industry thought leaders. Be sure to expand your network within your current company-perhaps in another division or subsidiary.
---
Are you Ready to Fundamentally Change Your Relationship with Your Career?​
It's the strongest commitment you can make to change the path of your career going into 2022.
Spots are open for my From Onboard to Bulletproof executive coaching program-built for those who've landed.
Over the course of the year, you'll learn how to successfully integrate into your new role, with your team, and into the company.
You'll always have support and a manageable strategy to continue to curate and cultivate your network. Plus, get an ongoing development plan, and an executable strategic plan to ensure that you control your destiny.